8 Books You NEED To Read In 2018
8 New Books You Need to Read in November
As the leaves begin to fall and the year winds down, it's only natural for our thoughts to turn introspective. The same holds true for November's must-read new books, where mothers-to-be fight for bodily autonomy, a shape-shifter ponder the nature of identity, a memoirist with PTSD considers the fate of survivors, and a journalist debates the status of the life-altering novel.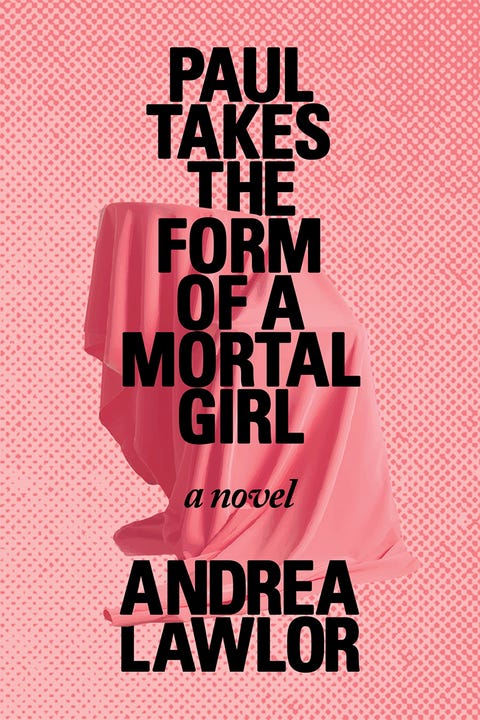 'Paul Takes the Form of a Mortal Girl' by Andrea Lawlor
Andrea Lawlor's debut novel puts a fantasy spin on all-too-pertinent issues of gender and sex. The story follows the titular Paul, a bartender with shapeshifting abilities who uses his malleable appearance to explore humanity and intimacy through sex. Winding his way through the heyday of '90s queer culture, Paul begins to question his motives, his future, and the true nature of his identity in this clever, provocative tale.
Paul Takes the Form of a Mortal Girlby Andrea Lawlor, , amazon.com on November 1.
Advertisement - Continue Reading Below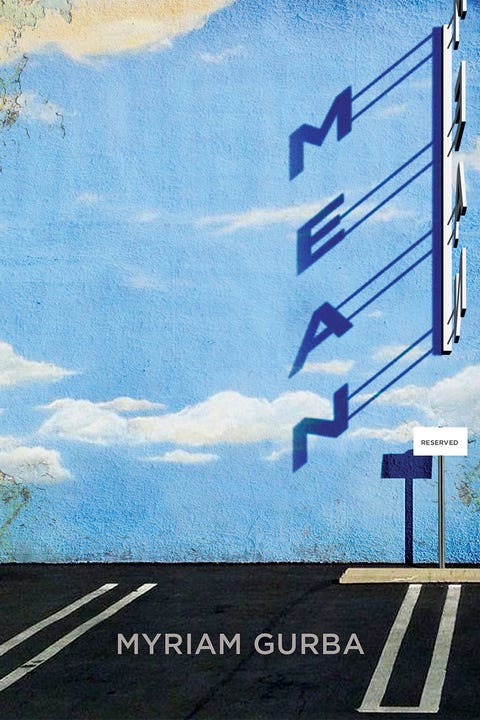 'Mean' by Myriam Gurba
There are are dour, withholding, distant memoirs that want you to admire their subject more than you care about them, and then there's this. The latest book from feminist author Myriam Gurba explores her coming of age in Southern California im the '80s, growing into her identity as a mixed-race girl attracted to women as well as her struggles with PTSD following her sexual assault at the hands of a homicidal rapist. Honest and darkly funny, the books is riddled with moments that will have you nodding, cringing, and crying right along with the author.
Meanby Myriam Gurba, , amazon.com on November 7.
Advertisement - Continue Reading Below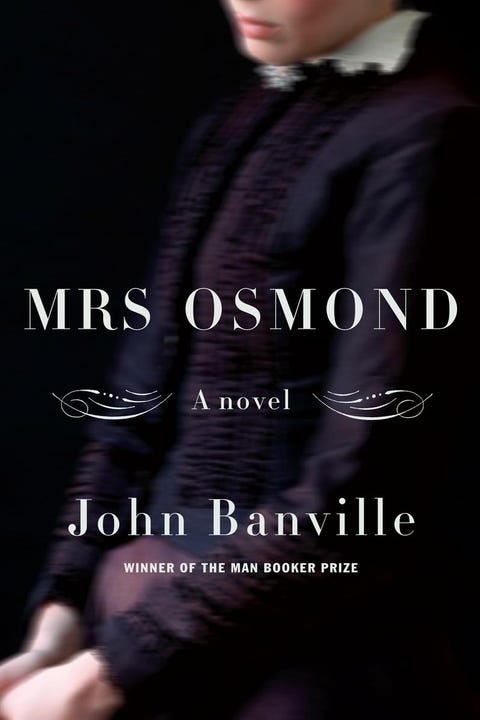 'Mrs. Osmond' by John Banville
One-hundred-and-thirty-six years seems like an awfully long time to wait for a sequel, but that's precisely what fans of Henry James'sThe Portrait of a Ladyhave done. In this (unofficial, of course) follow-up to James's 1881 classic, Man Booker Prize-winner John Banville imagines how the next chapter of Isabel Archer Osmond's life might have unfolded, including the returns of a number of familiar characters like Henrietta Stackpole, Pansy Osmond, and Mrs. Touchett. Fusing the essence of James's style with his own signature wit and irony, Banville crafts a story that will delight and inspire classicists.
Mrs. Osmondby John Banville, , amazon.com on November 7.

Advertisement - Continue Reading Below
'Freya' by Anthony Quinn
World War II is over and aspiring writer Freya Wyley is trying to find her place in London alongside her newly-minted friend Nancy. Through career struggles and personal falling outs, drug experimentation, and the sexual revolution, the duo grow as women and friends in this clever, cinematic coming-of-age novel from the former film critic of theIndependent.
Freyaby Anthony Quinn, , amazon.com on November 7.

Advertisement - Continue Reading Below
'Heather, The Totality' by Matthew Weiner
Fans ofMad Menwill find familiar themes lurking in the show creator's debut novel: family crises, class conflict, hidden pasts, and the peculiarities of Manhattan life. But don't expect office politics out of this neo-noir-influenced novel. Instead, the tense thriller homes in on interior life, as one upper-middle-class family sets out on a collision course with the disturbed construction worker who has made their teenage daughter the focus of his criminal fantasies.
Heather, The Totalityby Matthew Weiner, , amazon.com on November 7.

Advertisement - Continue Reading Below
Advertisement - Continue Reading Below
'Future Home of the Living God' by Louise Erdrich
Perhaps it's telling that so many incisive works of social analysis come in the form of speculative fiction. Certainly, it's hard not to feel a spiritual kinship to the likes of Margaret Atwood and George Orwell in National Book Award-winner Louise Erdrich's latest novel. Set in a dystopic near-future where plants and animals seem to be evolving in reverse, Cedar Hawk Songmaker is forced to fight back against the pseudo-religious government regime corralling pregnant women like herself into birthing centers for some unknown purpose. Framed as a letter to her unborn child, Cedar's struggles transform into an exploration of the concepts of family (both her white adoptive parents and her Ojibwe birth family), spirituality, and freedom that feels both pointedly current and timeless.
Future Home of the Living Godby Louise Erdrich, , amazon.com on November 14.

Advertisement - Continue Reading Below
'Don't Save Anything' by James Salter
This first-ever collection brings together some of author/journalist James Salter's most beloved non-fiction pieces from publications likeThe New Yorker, Esquire, andPeople. From profiles on the designer and surgeon of the first artificial heart to an interview with Vladimir Nabokov that Salter wrote from memory when the famous author refused to allow him to take notes, the collection offers something for every taste, along with a fascinating mosaic-like view of Salter's unfailingly interesting life.
Don't Save Anything: The Uncollected Writings of James Salter, , amazon.com.
Advertisement - Continue Reading Below
'The World Goes On' by László Krasznahorkai​
Thought-provoking and meditative, the latest collection of short stories (newly translated to English by John Batki) from this Hungarian novelist brings existentialism to the fore. From Russian cosmonauts to despairing bishops to beleaguered bankers, the threads of forsaking and being forsaken weave like a nervous system through dense, philosophical prose.
The World Goes Onby László Krasznahorkai, , amazon.com on November 28.

Video: Top 18 Books to Read in 2018!
8 New Books You Need to Read in November images
2019 year - 8 New Books You Need to Read in November pictures
8 New Books You Need to Read in November advise photo
8 New Books You Need to Read in November foto
8 New Books You Need to Read in November new picture
photo 8 New Books You Need to Read in November
Watch 8 New Books You Need to Read in November video
Communication on this topic: 8 New Books You Need to Read , 8-new-books-you-need-to-read/ , 8-new-books-you-need-to-read/
Related News
How to Talk to a Guy You Like
These Instagram-famous chukka boots are ethically made
How to Read Hiragana and Katakana
Mary Katrantzou Resort 2019 Collection
Witness to FSU Shooting Shares Chilling Video of Crime
8 Cleansing Face Wipes Your Skin Wants You To Try
15 Foods That Switch On Your Fat-Burning Hormones
American Horror Story Season 8 Will Be Set in the Future
An Elegant Ranch House For The Modern Mountain Man
How to Warm a Horses Bit
Oily Skin These 8 Foundations Wont Clog Your Pores
The running sweet spot to see the most mental benefits
How to Beat Rising Food Prices
Date: 11.12.2018, 12:34 / Views: 84434
---