Gemologist vs Geologist: Examining Ruby
How to Become a Gemologist
Three Parts:
If you're interested in gems, there are plenty of career opportunities in gemology, including appraisers, retail associates, lab gemologists, or jewelry designers. It can be tough, however, to figure out how to get started in this field. You'll likely need some type of formal training for any career path you choose. Once you figure out which area of gemology you'd like to pursue, you can locate the appropriate training, and eventually, find a job in this field through networking, searching job boards, and going to career fairs.
Steps
Deciding What Area of Gemology to Work In
Research different careers in gemology.As with most professions, there are a number of areas you can go into as a professional gemologist, so you must decide what area of gemology you want to pursue before you can figure out the right educational path. Some common jobs include lab gemologist, appraiser, jeweler, and gemstone manufacturing, cutting, and design. Take some time reading about different career paths and consider which options sound most interesting to you.

Asses your skills.

You'll be happiest if you choose an area of gemology that you find interesting and that utilizes and enhances your current skills. In general, gemologists need to be detail oriented, have good interpersonal skills, hand-eye coordination, and finger dexterity to be successful in the field.Think about what other skills you have that could contribute to your success as a gemologist.

For example, are you a good sales person? If so, you could do well in a retail outlet or as a gemstone wholesaler.
If you are creative and have an interest in fashion, a position as a gemstone designer could be the right choice.
Or maybe you're especially meticulous and detail oriented. You could do well as an appraiser or bench jeweler, which is someone who repairs fine jewelry.

Consider your lifestyle.

Different areas of gemology vary in salary, educational requirements, and job availability. Before deciding which area to pursue, consider your current lifestyle and if this is something you're willing to change. Ask yourself:

What are my salary requirements? Am I willing to work my way up to get the salary I want?
Am I willing to relocate to find a job?
What lifestyle requirements do I have? Will I be happy working retail hours or would I prefer a more traditional 9-to-5 job?
Obtaining Gemological Training
Match your desired career path to a gemology school.

Now that you have an idea what area of gemology you'd like to work in, you can decide what type of education is best for your goals. Most jobs in gemology will require you to obtain a diploma, but there are some areas of gemology that will only require you to obtain a certification. Make sure you know what type of education your desired career path requires.

In general, gemology schools offer a wide variety of course options, but if you are considering a more specialized area of work, ensure the schools you're looking at offer this program.
It might help to talk to a representative from the school. They can help guide you as to what classes your degree will require and can answer any other questions you might have.
Inquire about distance learning options. If you don't want or are not able to take on-campus classes, check that the schools you're interested in offer distance learning programs.

Enroll in a comprehensive diploma program.

As mentioned, most careers in gemology will require you to receive your diploma from an accredited gemology school. Enrolling in these schools is similar to enrolling in any traditional college. Check with your enrollment representative to make sure you're completing all the necessary paperwork.

At these schools you'll learn about the analysis, grading, buying, selling, and pricing of gems and precious metals. These programs can usually be completed in a year or less.
A diploma from one of these schools will allow you to work in jewelry stores, jewelry manufacturing, and gemological laboratories.
The Gemological Institute of America is an example of one of these schools. It has campuses in California and New York but also offers a distance learning program so you can complete your degree without relocating.

Enroll in a gemologist certification program.

If you decide you only need a certification to get the job you want, you'll want to enroll in a respected gemologist certification program. Certification programs, in general, focus more on practical training and less on academic coursework. So when you complete a certificate program in gemology, you should have relevant skills to work in the industry, but you may not have all the academic information about gemstones many employers will want for more advanced positions.

Certificate programs usually focus on more technical areas of gemology like jewelry design.

Take the courses specific to your program.

What classes you take at gemology school will depend on your desired career path. In general, you'll learn about the analysis, grading, buying, selling, and pricing of gems and precious metals. The number of classes required will depend on which degree program or certificate you are working towards.

The most comprehensive degrees, such as Graduate Gemologist, generally require you to take five classes and three hands-on labs over the course of your training. These degrees usually take around a year to complete.
Less intensive certification programs can usually be completed over the course of several months.

Take a comprehensive final exam.When you have completed all your necessary training, you will need to take a comprehensive final exam to earn your diploma in gemology. If you are completing a certificate program, this test is not required.

Obtain an apprenticeship.

As with other professions, most employers want their gemology employees to have at least one year of on-the-job training before hiring them on officially. Some employers will provide this training through apprenticeships or supervised on-the-job training. Completing an apprenticeship after you've finished your schooling can provide you with crucial hands-on experience that will help tremendously in finding a job.

Inquire with your school to see if they work with any apprenticeship programs.
You can also search for apprenticeships through online directories. These directories usually separate apprenticeship opportunities into categories—by state, for example—to make searching for an opportunity more convenient.
Finding Employment as a Gemologist
Inquire at your apprenticeship.

If you've obtained an apprenticeship after finishing school, there's a good chance the company will offer you a full-time position at the end of your apprenticeship. Talk to your supervisor before your apprenticeship is over to discuss possible employment opportunities with the company.

The company will be looking to hire someone who is reliable and trustworthy. They also want someone who is able to perform their job well. Make sure you demonstrate these qualities throughout your apprenticeship so you'll be considered for full-time employment.

Go to career fairs.

Gemology schools also hold career fairs throughout the year for those looking for jobs in the field. These events are often free and allow anyone to attend, not just current students. Inquire at your school and any surrounding schools about upcoming career fairs they have planned. These will give you a good opportunity to network and learn about job opportunities in your area.

Make sure you bring enough copies of your resume to hand out to companies you're interested in working for.
Dress appropriately for the event. Most career fairs require attendees to wear business attire.

Network with co-workers and industry professionals.

Whether you're still in school or doing an apprenticeship, make an effort to network with those around you. Networking with people in your industry is often one of the best ways to get a job. They often know of open positions or are willing to inquire with their friends and co-workers about any job opportunities on your behalf.

Carry some business cards with you so you can hand them out to anyone who might be of help. This way they can easily contact you if an opportunity arises.
Don't forget to network through social media sites like LinkedIn and Facebook, as well. These sites may even have groups dedicated specifically to those already employed in gemology or those currently looking for jobs in the field.
Joining professional gemologist organizations and associations, like the American Gem Society, is another way to meet other gemologists and find out about job openings.

Check online job boards.

When you're looking for employment as a gemologist, online job boards can help you find leads in your area. Check these boards several times a week to stay on top of any available jobs opportunities.

You can create "alerts" through most job boards. Once you set up an alert, the website will email you daily with relevant jobs.
Community Q&A
Question

What is the criteria to study gemology?

wikiHow Contributor

Community Answer

There are no pre-qualifications to study gemology, however, those who are successful in the field are generally detail-oriented, have good hand-eye coordination and finger dexterity, and possess good interpersonal skills. They must also be trustworthy since they are often working with valuable pieces of jewelry.

Question

How much does it pay?

wikiHow Contributor

Community Answer

Beginning gemologist salaries generally start around ,000 per year, but you can earn six figures in the industry depending on your experience and chosen area of expertise.

Question

What is the difference between a gemologist and a graduate gemologist?

wikiHow Contributor

Community Answer

A graduate gemologist is the most prestigious degree you can obtain in the field of gemology. It gives you the knowledge and credentials to work in any aspect of the business. A gemologist may have received training in gemology, but did not necessarily earn a graduate degree.

Question

How can I tell if I have found a diamond?

wikiHow Contributor

Community Answer

If you think you have found a diamond, take it to a certified gemologist to confirm it is a real diamond. You can check with your local fine jewelry store to see if they have someone qualified to make this determination.

Question

How do I know if someone is a certified gemologist?

wikiHow Contributor

Community Answer

Someone who has obtained a certification in gemology should have paperwork documenting their qualifications. If they do not have their certificate displayed in the store or their office, you can ask to see documentation of their certification.
Unanswered Questions
What do gemologists wear to work?

How much does it cost to go to gemologist school?

What physical factors are important to become a gemologist?

Is there any programs or websites available for people 13+ who are interested in learning about gemology?
Ask a Question
200 characters left
Include your email address to get a message when this question is answered.
Quick Summary
If you want to become a gemologist, do some research online to find out what career interests you most, such as a gemstone manufacturer or jeweler. Then, work on developing useful skills for a gemology career, like by getting experience as a salesperson in a retail outlet or developing your artistic side for a career in gemstone design. Once you've settled on a career pathway, apply to a gemology school, such as the Gemology Institute of America, to complete a diploma or certification in gemology.
Did this summary help you?
If you have a child who is interested in gems, there are programs and apprenticeships available for them to start learning about gemology at a young age. For example, GemologistApprentice.com has a course designed specifically to introduce children ages 7 to 13 to the study of gems.
Warnings
Gemology covers a vast amount of information and there is always more to learn. You'll need to keep taking classes throughout your career to continue learning and refresh your previous knowledge.
Video: GIA's Professional Education by GIA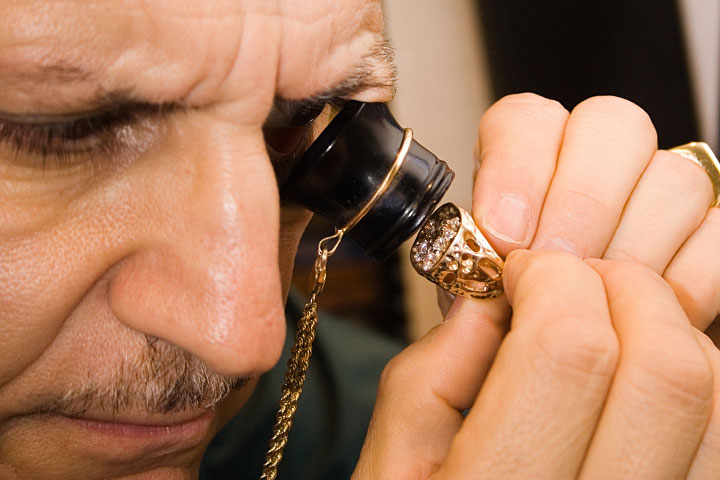 How to Become a Gemologist images
2019 year - How to Become a Gemologist pictures
How to Become a Gemologist advise photo
How to Become a Gemologist photo
How to Become a Gemologist new pictures
pics How to Become a Gemologist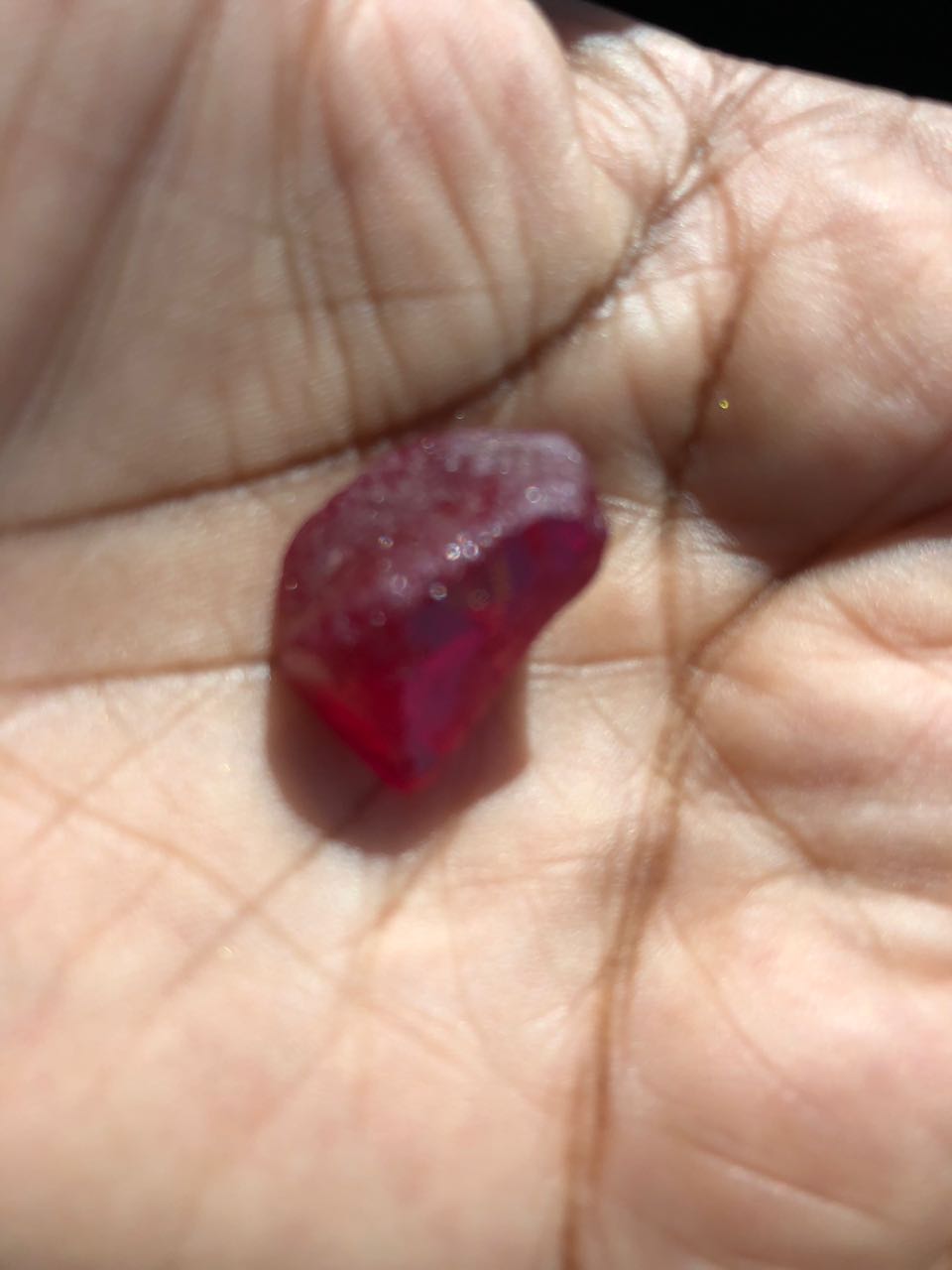 Watch How to Become a Gemologist video
Communication on this topic: How to Become a Gemologist, how-to-become-a-gemologist/ , how-to-become-a-gemologist/
Related News
How to Become a Gemologist
Elise Overland
Everything You Need to Know About Fenty Beautys Anniversary Collection
Make Over Your Bedroom for Better BeautySleep
How to Decide What to do on a First Date
How to Develop Positive Coping Skills If You Are an Abuse Survivor
How to Cancel Your Wall Street Journal Subscription
Layered Bob Hairstyles: Straight Hair
21 Iconic French Women Who Inspire The Way We Dress
How to Make Cookies and Cream Ice Cream
Why Doria Ragland was seated in the second row at the royal wedding
11Relationship Situations You Should Never Put upWith
Hairstyles 2019: Where Length is not Important
Date: 06.12.2018, 16:40 / Views: 62354
---