Cozy Up Your Home | Simple Tips
How to Make Your Home Cozy
Three Methods:
Whether you live in an apartment or a house, walking into a cozy home is one of the best feelings you can experience. There are plenty of small and big ways to make your home feel more cozy. You can start by accessorizing your home with personal touches, candles, and blankets. If you want to go bigger, mix up the colors and patterns you use in each room. Using upholstered or plush furniture in a variety of textures can also make your home look and feel more cozy.
Steps
Choosing Your Furniture
Arrange your furniture so it's easy to move around the room.

If you have guests over to the house, you don't want them crawling over furniture to get around. There should be enough space between each piece for them to walk through. And your furniture should not block any entrances into or exits out of the room.

This might sometimes mean that you have furniture set away from the wall. That's okay!

Gather your furniture to facilitate conversation.

You should put two to four pieces together in each room so they face each other. This way, if you have guests over, they feel like you want them to talk to you!

For example, arrange a couch parallel to a wall, but set away from it, so people can walk behind if necessary. Then set up two arm chairs next to each other, across from the couch.

Use less furniture when in doubt.If you're not sure if the space looks too cluttered, take out one piece of furniture. You want the space to look cozy and inviting, but not stuffed.

Mix up your textures and fabrics.

Try not to use just one texture or fabric in each room. Using one fabric can make the room all blend together and feel sterile. Using one material for your tables, one for your chairs, and another for throw pillows will help make the room feel cozy.

For example, in your living room, you could have a wooden coffee table paired with linen-covered arm chairs and plush, silky throw pillows.
You can also break up your kitchen by using different textures for your accessories, storage, and countertop. Try metal shelving, glass storage containers, and a granite or quartz countertop.

Use plush or upholstered furniture.

There's nothing cozier than a comfy piece of furniture that you can sink into. When you're choosing furniture, choose pieces that are plush or upholstered. If your rooms are small, upholstered is best because it won't look too big for the room.

You can reupholster existing furniture. You'll need to remove the old fabric and batting (the fluffy stuff that makes a chair comfy to sit on). Cut out the furniture patterns, then reattach the new fabric by stapling it on the underside of the furniture.
If you really love the pieces of furniture you have, but don't want to reupholster them, you can take them to a specialist and have it done.

Scale your furniture to fit the room you're in.

If you have a small home, you don't want to cram your rooms with giant pieces of furniture. It will make your house look small and cramped, as opposed to cozy and inviting.

Your furniture doesn't have to match to have similar scale. Use pieces that have a similar height and weight. This strategy is great for redecorating your home on a budget - look for things in resale shops or discount stores that are similar scale, and they don't have to match!
A lot of scale is just using your eye to see if the furniture in the room looks proportionate. Start by placing your largest piece and work from there – don't add other pieces that look too large or too small in comparison.

Use distressed furniture.Furniture that looks well-loved (distressed) can help make your home feel more lived in and cozy. You can achieve the distressed look by buying furniture that already looks this way, or using sandpaper to scrape off some of the paint on new furniture.
Using Color and Patterns
Set up a focal point across from the entrance to the room.A great way to make a room feel cozy and inviting is to set it up so your guests feel drawn into it. Paint the wall across from the entrance a bright color, or hang a large, ornate mirror or lighting fixture. It will draw their eye through.

Use soft or neutral colors.

Neutral or soft, pastel colors will make your home look and feel more calm. Focus on neutral colors on the walls and in your large pieces of furniture. Creams, grays, pastel pinks, blues, or greens, and white are all great neutral and pastel colors you can use to make your home look more cozy.

If you're worried about neutral colored furniture getting dirty easily, purchase a slip cover in matching neutral color. When it gets dirty, you can pull it off and put in the washing machine, and it will look good as new!

Use warm colors.Although neutral shades are great for furniture, consider using warm colors as well. You can use them in your accessories, on the walls, or in your furniture. Warm shades like browns, reds, and oranges mixed with neutrals can make your home feel more cozy.

Add pops of color with accessories.

If you want more color to break up the neutral pallet of your walls and furniture, add it using accessories and artwork. You can pick two or three accent colors and work them into your room in different ways.

Try warm colored accessories: reds, yellows, blues, and greens.
To work with your existing furniture, look at the accessories you already have in your home and consider putting them in a different room. Group your accessories by color, and then use one or two colors in each room.

Use soft lighting.

Sometimes you need a bright light – if you're cleaning or reading, for example. But if you're looking to create a cozy atmosphere in your house, also include softer lights. You can use a lower wattage bulb than in your other lighting, or bulbs that are soft white or yellow.

Place this lighting near where you relax, but not directly over that spot. Lighting feels much cozier if it's in your peripheral vision, rather than directly in your line of sight.

Mix your styles and patterns.

Focus on one or two styles or patterns and use a mix of them in each room. It makes the space feel more personalized and therefore more cozy.

For example, in your bedroom, you could pair an antique headboard with modern-looking bedsheets.
Accessorizing Your Home
Try vintage accessories.

Vintage accessories tend to be one-of-a-kind, and adding unique touches to your home can make it look more cozy. You can find vintage accessories at garage sales, flea markets, or resale shops.

Ornate, gilded mirrors are a pretty easily available accessory available at flea markets. You can also buy them from most craft stores, where they're designed to look distressed.
Candlesticks of varying sizes, in metallic finishes, are also a great vintage-style accessory.
You can also get stacks of old books from a resale shop and use them to decorate the room. Even if you don't even read them, it will make the room look cozier and more lived in.

Add personal touches.A home will always feel more cozy and inviting if it feels like someone really lives there. Hang photos of your family, or set out collectibles that have personal meaning to you. It will make your home more inviting, and also make you feel more comfortable.

Add some candles.Candles add flickering firelight to your home, which is guaranteed to make it feel and look more cozy. You can also choose seasonal scents to add to the cozy factor – fresh, clean smells in the spring, fruity smells in the summer, and warm, comfortable smells in the fall and winter.

Keep blankets or throws handy.Nothing says cozy like being able to wrap up in a blanket. Use lightweight, cotton throws during the spring and summer. Thicker, heavier blankets are great for the fall and winter.

Consider area rugs.If your home doesn't already have carpet, area rugs in each room can help make the rooms feel warmer. Hardwood floors can be gorgeous, but they can also look cold and uninviting. Area rugs should be set in the middle the room, with furniture placed at the edges.

Soften hard lines.If a lot of your furniture has straight, hard lines, soften the look of the room with accessories. Round rugs, pillows, and other accessories can help soften the look of the room.

Remember that less is more.Accessories can help your room look cozy, but too many can make the room look cluttered. Set accessories in groupings - three or four of the same types of pieces in one area. Maybe on a fireplace or a bookshelf. But don't put out accessories all over the room.
Video: How To Cozy Up A Modern Home
How to Make Your Home Cozy images
2019 year - How to Make Your Home Cozy pictures
How to Make Your Home Cozy recommendations photo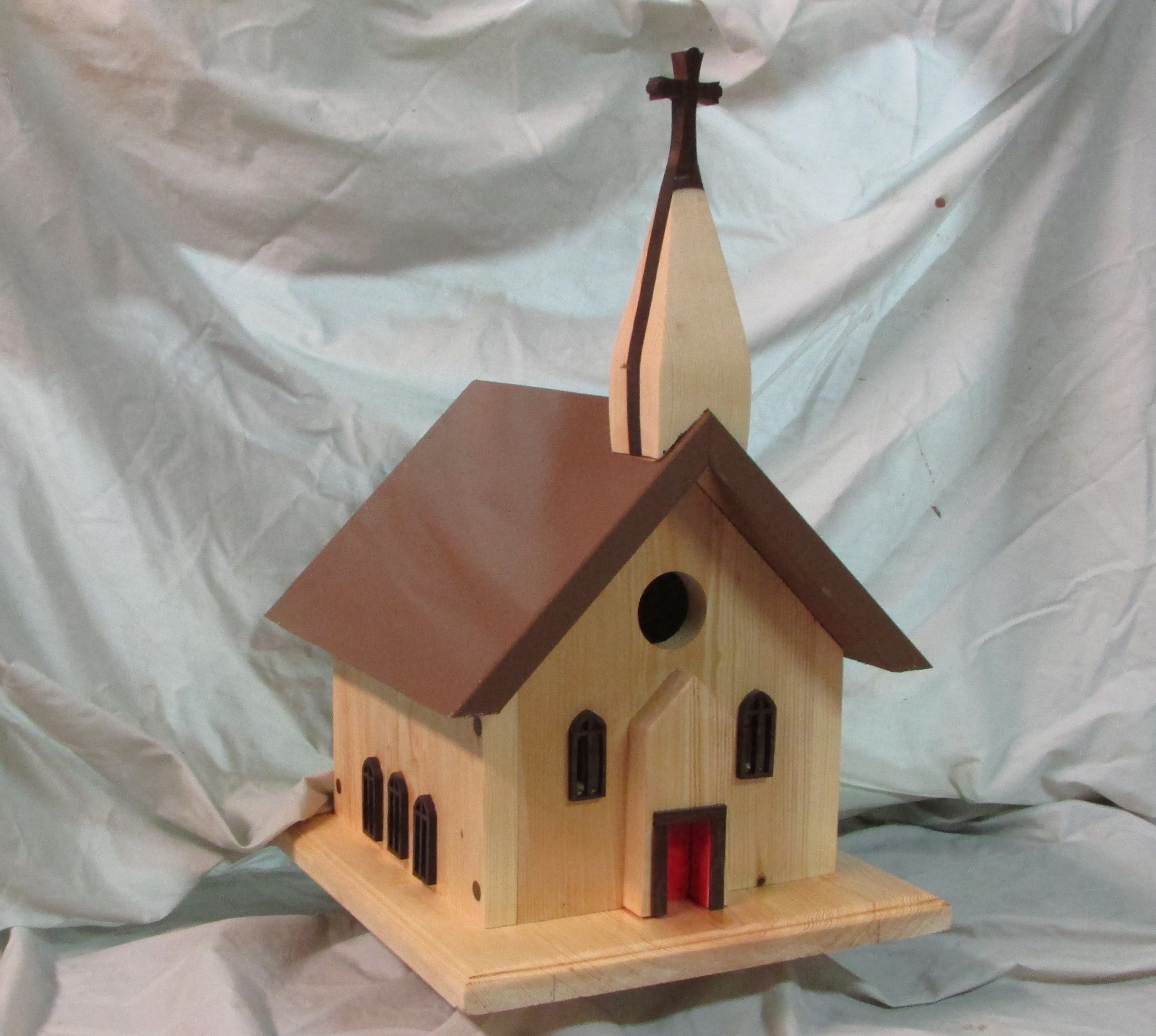 How to Make Your Home Cozy pics
How to Make Your Home Cozy new photo
picture How to Make Your Home Cozy
Watch How to Make Your Home Cozy video
Communication on this topic: How to Make Your Home Cozy, how-to-make-your-home-cozy/ , how-to-make-your-home-cozy/
Related News
Best time and worst times to travel for Thanksgiving
21 Beautiful Wedding Pedicure Ideas for Brides
9 Wacky Sandwich Creations
How to Ship Packages from Home
Difficult Little Reminders of Life Before MS
Tacrolimus Reviews
Measles, Mumps, and Rubella Coverage Rates Just Miss the Mark
DIY wedding: how to make an antique window wedding menu display
Dologen (Obsolete)
9 Amazon Prime Day Beauty Deals That Will Make You Look Younger
Baby Boy Cambridge Is Here Lets Talk Names
Why dont we fix this
Epiduo
How to Carry Cargo on a Bike
Date: 11.12.2018, 04:05 / Views: 55352
---