The Best Underwear for Your Zodiac Sign
The Best Underwear for Your Zodiac Sign
2 years ago
Photo:
STYLECASTER / Daydream Nation / Lonely / Mary Young
These days, there are guides to the zodiac sign in relation to just about everything under the sun (pun intended). There's the zodiac guide to essential oils. There's the one about "winning the holidays." Don't forget about the "best summer makeup trend for your zodiac sign," or the "perfect manicure for your zodiac sign," or the one about how "your sign affects your sex life." We could go on all day, but don't worry: We won't.
MORE: Your Ultimate Guide to Surviving Retrograde Planets
Wewill speculate as to the best underwear styles for your own personal zodiac sign, Libra (or is it Taurus?), because you deserve to wear panties that are both comfortable and also helping you on your celestial quest toward self-actualization and personal growth. After all, what is a pair of underwear if not a tool to show you your true self? At very least, all 12 of the underpinning options in the slideshow ahead are gorgeous as hell. Go ahead—aren't you curious if you should be a thong-wearer or if you're more of a full-butt brief kinda gal?
MORE:
Aries
The Aries gal is "modern all the way, full of spunk and drive," according to famed astrologer Susan Miller, which makes us think she'd probably want a thong. Thongs are pretty modern. As to the spunk and drive part, well—we leave that up to her.
Josie Thong in Silver Lining Grey, ; at Valentine
Taurus
Since Susan Miller writes that "the Taurus woman is feminine, soft and highly diplomatic," we imagine she'd be happiest wearing delicate underwear—but she cannot, under any circumstances, be uncomfortable in the slightest. Try something high-waisted in floral lace.
Billie Mid Brief in Black, .81; atLonely
Gemini
Geminis are nothing if not dualistic: Their twinning nature makes them great candidates for a little of this on one side and a little of that on the other. And so, we present—panties that are colorful in the front, demure in the back. As Susan Miller puts it, "Don't advise a Gemini woman that she would be better off doing one thing at a time, for she needs variety and pursues a multitude of interests." Variety in everything—even underwear.
Ivy Seamless High-Waist in Marsala/Rose, ; at Fortnight
Cancer
Susan Miller points out that the Cancer lady is a "lunar goddess" who "takes responsibility seriously." She also "rules tradition," whatever that means, which makes us think she'd be a good candidate for a good, old-fashioned pair of regular full-butt underwear, albeit in sleek Belgian honeycomb micromesh in a peachy pink shade.
Sieve Brief in Nude, ; at Negative
Nothing says "extravagant"—Susan Miller's word for Leo women—like a mesh bikini brief with floral embroidery serving as its side panels. As she puts it, "a lioness would rather have one dazzling outfit than 20 cheap ones." Couldn't have put it better ourselves, so—step away from the H&M undies and gravitate toward lingerie.
Rodes Brief, ; at Daydream Nation
Virgo
According to the angle of the moon, the process of plants slowly and imperceptibly growing by photosynthesis, and science, Virgos do best when they have comfort and style at the same time. Also, Susan Miller said Virgos are good for "heaps of amazing practical advice," which might include "let your underwear multitask." As such, Thinx are the way to go—at least while the Virgo woman has her period.
Hiphugger, ; at Thinx
Libra
Libra gals tend to "favor an eclectic look," says Susan Miller, and there's nothing more eclectic than wearing a pair of men's briefs under that slammin' outfit. Plus, everyone knows Libras are die-hard fans of comfort and can't stand conformity. No need to go to the men's section, though: These days, boxers are for women too.
Women's Boyfriend Mid-Thigh Boxer Brief 3-Pack, .99; at
Scorpio
Everyone knows that if you get too close to a Scorpio, she'll bite. But Scorpios are also known for their passionate natures, and we can't think of a better way to communicate fiery passion than these knickers. As Susan Miller puts it, "the operative word to best understand your Scorpio lover is 'passion." The more you know…
Penny Brief in Black, .29; at Lonely
Sagittarius
We don't know about you, but a high-waisted pair of underwear crafted from soft bamboo jersey with a mesh back panel says "self assured and sophisticated" to us.
Video: Underwear Horoscopes
The Best Underwear for Your ZodiacSign images
2019 year - The Best Underwear for Your ZodiacSign pictures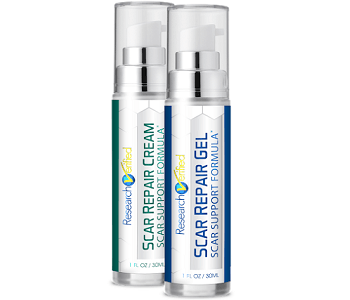 The Best Underwear for Your ZodiacSign advise photo
The Best Underwear for Your ZodiacSign photo
The Best Underwear for Your ZodiacSign new pictures
picture The Best Underwear for Your ZodiacSign
Watch The Best Underwear for Your ZodiacSign video
Forum on this topic: The Best Underwear for Your ZodiacSign, the-best-underwear-for-your-zodiacsign/ , the-best-underwear-for-your-zodiacsign/
Related News
9 Crazy Symptoms That Could Signal A Serious Thyroid Problem
Nasty Gal Desert Me 2014 Vintage Lookbook
Miley on Twitter: Girl Threatens to Kill HerCat
How to Fix a Relationship After a Fight
9 Ways to Melt Your Muffin Top
How to Improve Sexual Health Through Diet
40 Chain Tattoos For Men – Manly Designs Linked In Strength
Activated Charcoal Can Be The Secret To Your Beautiful Skin In Hindi
Nintedanib Reviews
How to Survive an Overnight School Trip
Date: 16.12.2018, 00:47 / Views: 64255
---